ASUS is a well-known global technology brand, and one of their popular products is laptops. However, some people may not be fully familiar with all the models of ASUS laptops, as they have many series or models. Each ASUS laptop series has a different purpose, mainly in targeting different segments of the market. ASUS targets the market with affordable prices and quality for the average consumer, to the highest and most expensive for professional needs.
When choosing an ASUS laptop, you don't have to be confused, you just need to adjust your choice to your needs. In this discussion about ASUS laptop models, we will show various series and models of ASUS laptops.
1. Asus Chromebook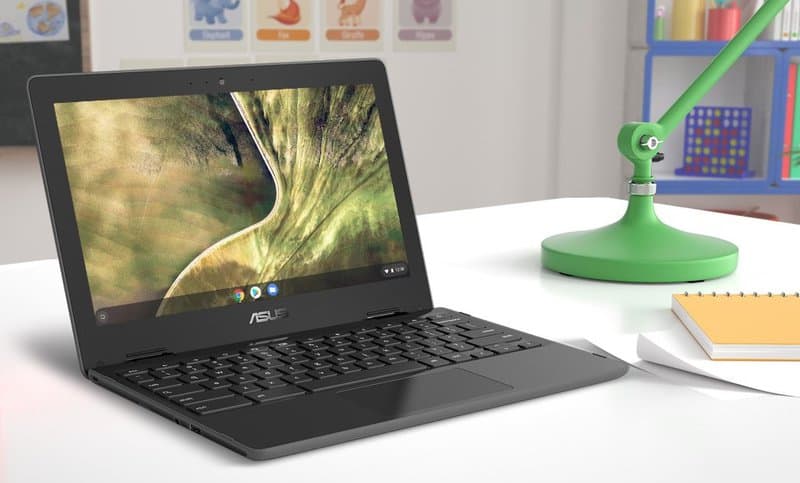 ASUS Chromebooks run on the Chrome OS interface, which is a lightweight operating system owned by Google. This makes it suitable for devices with low specifications. Furthermore, this laptop is specifically targeted for light tasks such as studying and typing. ASUS also provides a flip feature that can turn the laptop into a tablet to make learning and studying easier. Additionally, the Chromebook has a long battery life. With these capabilities, the ASUS Chromebook is sold at a more affordable price compared to other models.
2. Asus Everyday Use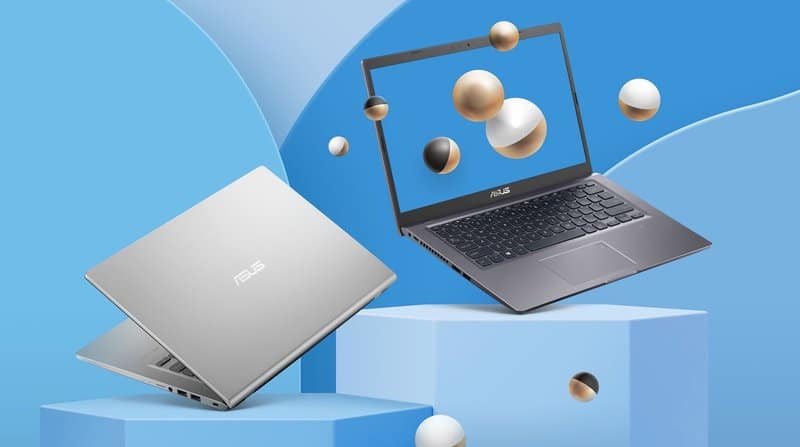 The "Everyday Use" model is a standard series of ASUS laptops, some refer to it as the ASUS A Series. This is intended for everyday use, for those who want a laptop that can be used without any particularly highlighted features. You can still use it for studying or working, with activities such as typing, social media, taking notes, or the like.
3. Asus Vivobook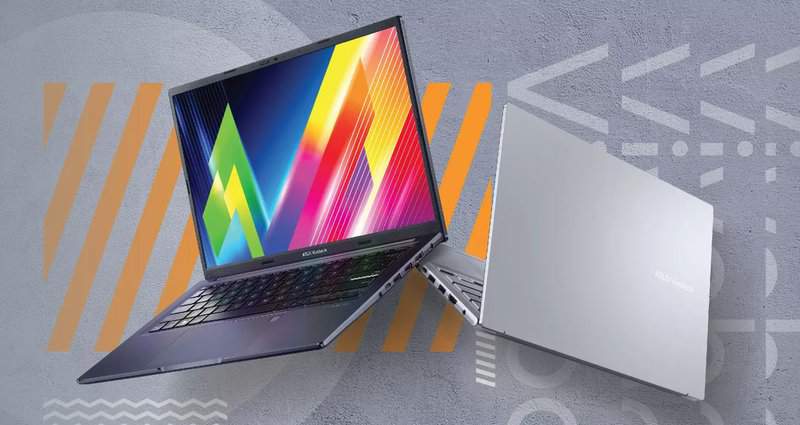 The ASUS Vivobook series is well-known among the public, especially among young people. ASUS has provided interesting features and capabilities in their Vivobook laptops that are in high demand. These include the ability to flip 360 degrees, ASUS OLED, performance, and quality.
ASUS offers various levels of capability in their Vivobook series, with prices ranging from affordable to more expensive options. The more affordable options are great for those on a budget, but the more expensive ones are also attractive because they offer powerful specifications at relatively affordable prices. It depends on your budget and the specifications you need for your use-case.
Each name in the Vivobook series has a specific meaning or advantage, such as:
Vivobook Pro, a laptop with the best capabilities, both in graphics and visuals.
Vivobook S, a laptop with a compact and stylish form, but also powerful.
Vivobook, a laptop with the best capabilities for daily use.
Vivobook Flip, the best convertible laptop, versatile and reliable.
Vivobook Go, a budget-friendly laptop with interesting features.
Vivobook Slate, a detachable laptop that can be used as a drawing tablet.
4. Asus Zenbook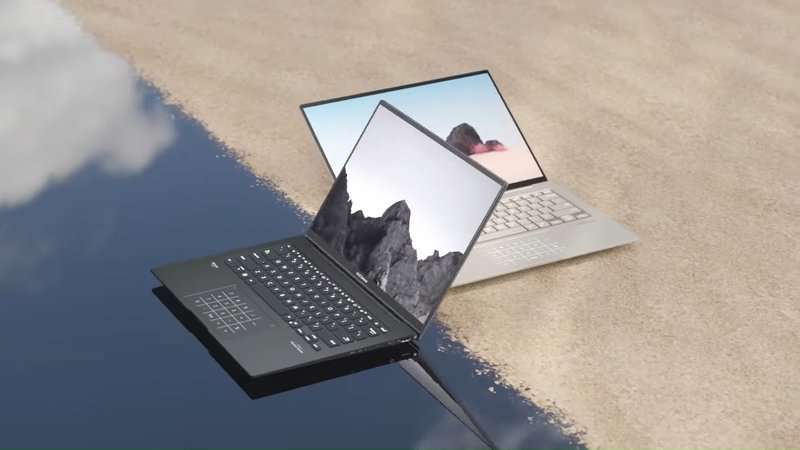 The Zenbook series is positioned above the Vivobook, with a focus on maintaining premium performance and quality. Various aspects are considered in this series to keep it luxurious. It's suitable for anyone who wants to always look professional, who want a high-end device with a good design and performance. They offer a good balance of performance and portability as well as premium features.
ASUS maintains the Zenbook series to be thin and lightweight, in addition to incorporating their latest innovations and technologies in this series. They aim to support user mobility with the best experience.
Zenbook Pro, a laptop with the best processors and graphics, suitable for creative users.
Zenbook S, a premium lightweight laptop suitable for users with high mobility.
Zenbook, the best laptop for work or entertainment while traveling.
Zenbook Flip, a 2-in-1 convertible laptop that supports various tasks with ease.
Zenbook Duo, a laptop with dual-screen capabilities for the best productivity and multitasking.
5. Asus Expertbook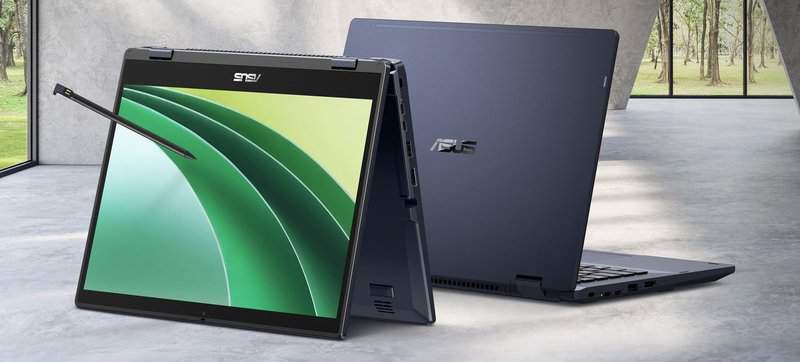 The Expertbook series is identified by its one color option, which is black. These laptops are very suitable for business use, as they have the best level of security, particularly in terms of data security. Additionally, for business mobility usage, this laptop is lightweight and durable, minimizing damage and minimizing business interruption.
Not only for business, but it can also be used as a teaching tool for teachers or students. The ASUS Expertbook series is divided into three levels: Premium for business professionals, Advanced for managing middle-class businesses, and Essential for the most affordable option. However, the options available in this series are not as varied as the Vivobook and Zenbook series.
6. Asus ProArt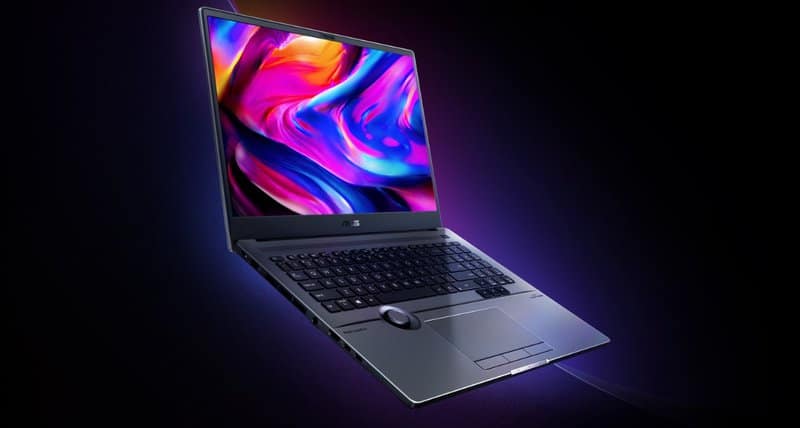 The ProArt series laptops are intended for content creators at the studio or industrial level, which is not commonly found in consumer use. These laptops have professional-grade performance, a wide color range, and extraordinary color accuracy. They are also supported by many features to make things easier for creators such as the ASUS Dial. If you want to be a professional creator, you should consider laptops like this.
7. Asus TUF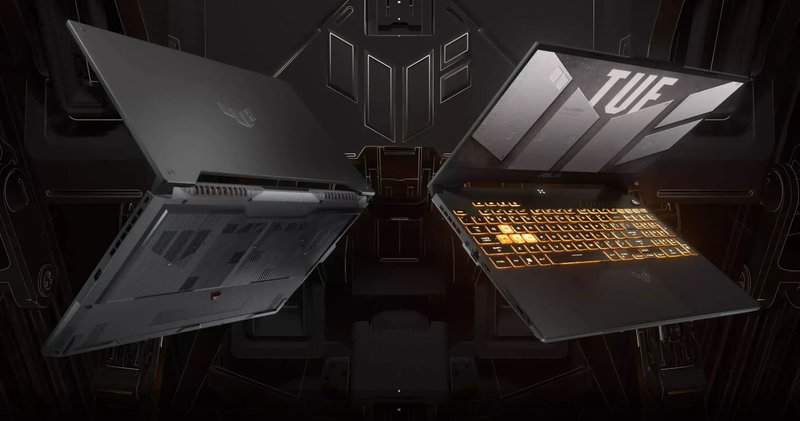 TUF stands for The Ultimate Force, it's a range of ASUS laptops that are affordable for gaming needs. The ASUS TUF laptops have powerful hardware capabilities required for playing games, such as high refresh rate displays, H-class processors, and fast GPUs.
Of course, with a lower price point, it should not be expected to compete with the well-known ROG models. However, it's important to note that the performance of the ASUS TUF is still more reasonable in terms of price. It's a good option for budget-conscious gamers who are looking for a balance between cost and performance.
8. Asus ROG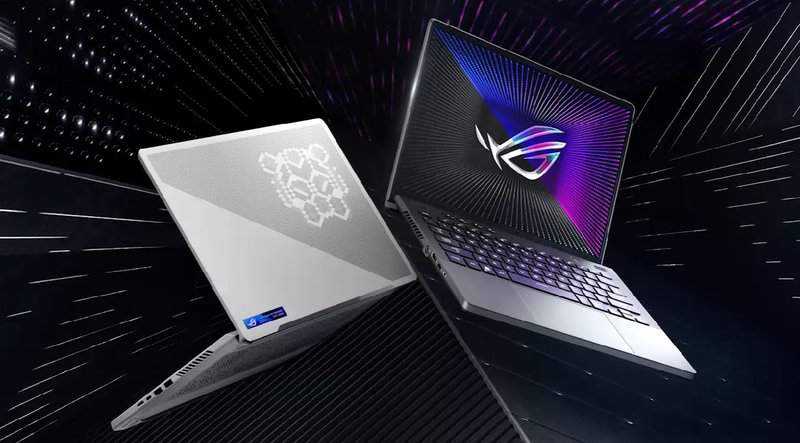 The Republic of Gamers or ROG, is a premium gaming product line from Asus. ROG laptops have a higher price point than the TUF series, because in terms of quality, ROG is more premium. Professional gamers will likely prefer the ROG for its ability to provide the best gaming experience.
Like the Zenbook, the ROG series is always coming with the latest technological innovations. In terms of variety, the ROG series also has more options than the TUF series. Some of the options include:
ROG Strix, has a large body like a monster gaming laptop, and its performance is always supported by top-of-the-line hardware. The main focus of this laptop is gaming.
ROG Zephyrus, has a more compact form than the Strix, and in addition to gaming, this laptop is also suitable for content creator usage.
ROG Zephyrus Duo, has two screens, one of which supports stylus, making it suitable for content creators and streamers.
ROG Flow, is a series of gaming laptops and tablet gaming, the X model has a flip 360° (convertible) ability, while the Z model is a full tablet with a detachable keyboard like the Vivobook Slate.
All of them are made to deliver the best gaming experience to its users, with the latest hardware and innovative design. They are built to handle the most demanding games and applications, with high-performance components and cooling solution that can handle heavy workloads.
Yes, those are 8 series of ASUS laptops. From all of the above, the most popular series among consumers is Asus Zenbook and Vivobook, as they offer great capabilities and are more affordable for many. Both series are known for their high performance, sleek design, and advanced features. The Zenbook series is a premium option for professionals and power users, while the Vivobook is a great balance of performance and cost for everyday use and multimedia.