Using the built-in Android Launcher will feel boring. Unlike IOS, Android supports third-party launchers. This will make your Android home screen appealing.
Here are a variety of the best Android launchers with the latest updates, from being paid up to completely free and without ads.
Nova Launcher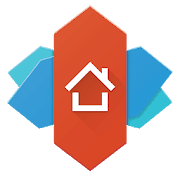 Nova Launcher offers a wide range of customizable needs and desires, as well as a wide range of features also embedded inside. From the icon pack support to the customization of the application place. This is the best Android launcher of all things. You can download Nova Launcher from Google Play Store.
---
POCO Launcher 2.0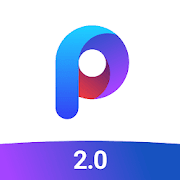 POCO Launcher is derived from Xiaomi's Pocophone F1. MIUI Android is not a favorite of many people. With Pocophone F1, Xiaomi introduces its Android ROM stock with POCO Launcher.
Have a clean and simple UI look. You'll have a list of the sorted apps menus in categorized tabs. There is a search bar under the app drawer to find the app immediately. POCO Launcher can be used for other phones by using it on the Google Play Store. Android version 5.0 and above required.
---
The theme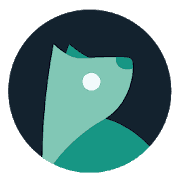 Wanting simplicity, Evie Launcher is the right choice in terms of minimalist look. With friction to the right you can display news that can be personalize according to your tastes. Swipe down to perform a search. You can search for a contact, an app, or what you want to find on the Internet and it will open in the browser.
Evie Launcher lets you choose the icon Pack, offering gestures, customizable home screen and app icons. You can download Evie Launcher on Google Play. Required minimum Android version 4.4.
---
Action Launcher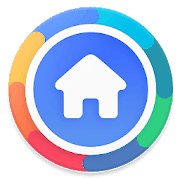 Action Launcher is an Android launcher that has long been popular. Inside there are many features, which come with powerful, flexible and Material design. You have to pay for excellence. Action Launcher is available on Google Play. To install it required Android version 5.0 or higher.
---
Microsoft Launcher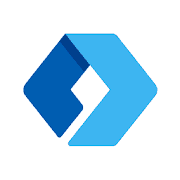 Microsoft Launcher is really suitable for you who want to always connect with your PC, switching between your Android phone and PC can be easier. Make your activity more productive on all your devices.
Swipe right on the home screen, you'll see feeds like Google Now. These feeds include the Glance, News, and Timeline tabs that display at a glance the your days, personalized news, and activity timelines on each device.
This Launcher can synchronize between devices when you're signed in to your Microsoft account. Can make suggestions based on your use and change your Bing wallpaper every day to look different every day. Microsoft Launcher also comes with gestures like swipe up, swipe down, two-finger swipe, double-tap and pinch in and out. Microsoft Launcher is available on Google Play. Required minimum Android version 4.2.
---
Smart Launcher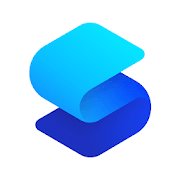 Smart Launcher shows that launchers can be different than regular Android launchers, always appear not boring. Swipe down to see top stories powered by Microsoft News and swipe up to search for apps, contacts, and queries on the Internet.
Swipe to the right will bring different tabs, communications, Internet, games, Media, utilities, and settings. This is included in the categorized application. You can install Smart launcher through Google Play.
---
Hyperion Launcher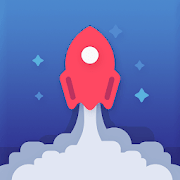 Hyperion Launcher is a launcher with features and a modern and beautiful UX look to be seen. It always follows the latest trends offered by Google, at a consistent pace.
It is also consistent in encouraging new changes and adjustments to the user's desired options. You'll find a variety of features that can be useful for productivity without being bothered with ads. For me this is the best lightweight and modern launcher in terms of features and appearance. You can download and install Hyperion Launcher immediately in Playstore.
---
Rootless Launcher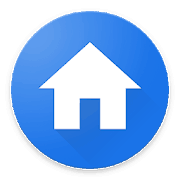 Rootless Launcher, a small and lightweight Android launcher. Suitable for you who want to use a launcher with a very small size with a modern look.
All the features offered are completely free and this is open source. So you can use it completely at no extra cost. And you won't find any ads in them too. Want to try, you can install Rootless Launcher in Playstore.