If you are bothered by chrome desktop ad notifications that often appear, such as facebook notifications or ads from sites that are not even appropriate. Now here's how to get rid of notification ads on Google Chrome windows 10.
Why are there Ads that suddenly appear on the PC
When visiting certain sites, have you seen the notification permission request on the left side of the browser url address box. Examples on the Tokopedia site or Facebook and others.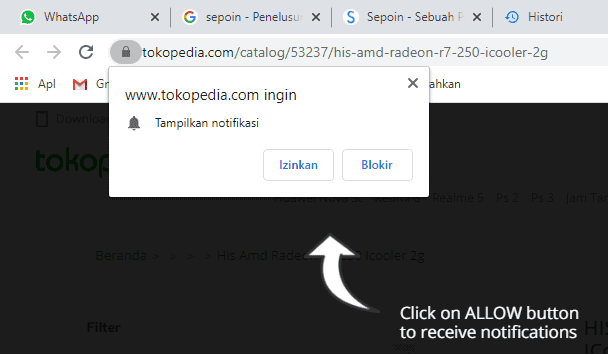 If you allow notifications on the site, the chrome browser will display new notifications that come from that site. The notification will appear in the right corner of Windows 10 .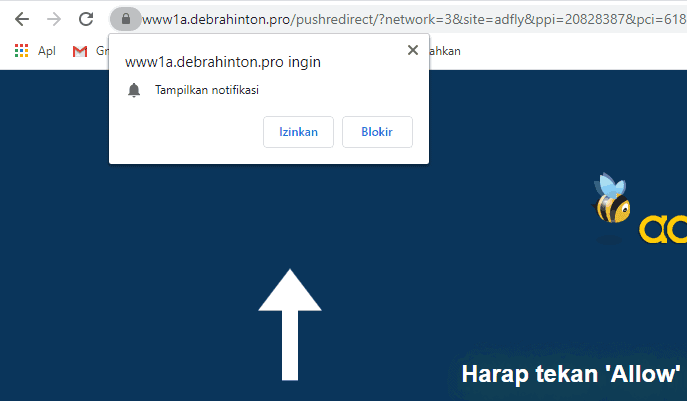 Actually what really makes it uneasy are unclear sites. If you allow it you will receive notifications in the form of advertisements that are unclear, inappropriate and of course we do not want to be sure.
The severity of the ad, which is usually in English, always appears every few minutes. And it will be very annoying during the move.
I often find sites with unclear names on the web that will lead to the download link.
The thing that you need to be aware of too, is that unclear sites, malware can be inserted.
How to get rid of Google Chrome Ads that often appear on Windows 10
To get rid of these ads we will turn off and delete notifications for ad sites that have been allowed to display notifications.
Step 1, open the Google Chrome browser (here I use the new Indonesian version of chrome).
Step 2, Click on the menu point three located in the upper right corner of the browser chrome. Then click the Settings or settings .
A new settings tab will open later.
Step 3, there on the left you click on privacy and security . After that, select the right and click Site Settings .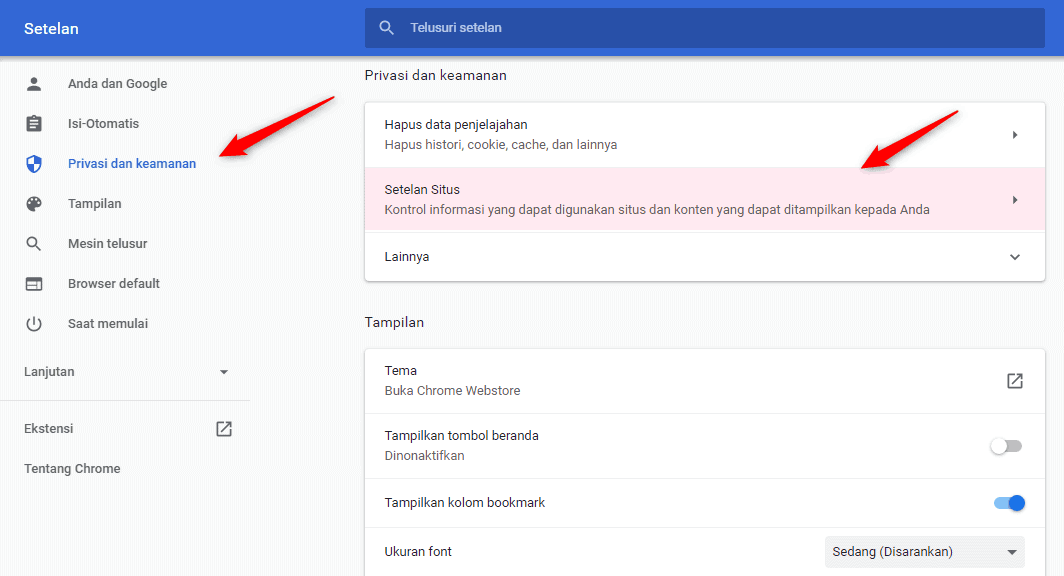 Step 4, you find and click Notifications or notifications .
Step 5, You scroll down look for the Allow category, and later you will see a list of sites that have permission to notify.
Then delete the sites from the list, how to:
To the right, click the dot button three, then a selection will appear.
Select and click Delete to delete or select Block to add to the notification block list.
And so on to another list.
Now sites that get permission no longer display ads.
If you choose to block the site, you can see the block list above the Allow category.
How To Turn Off "Request Notification" Permission Requests on the Site
First, you enter the notification site settings (Steps 1-4 above).
Then search for "Sites can ask permission to send notifications" or Sites can ask to send notifications located at the top. Turn off the feature by clicking the toggle button.
Now from now on Google Chrome you will no longer display permission requests Show notifications.