The successor operating system of Windows 10 is officially announced. Yes it is Windows 11, which comes with various upgrades.
With the advent of Windows 11, Microsoft realized Windows should be a more advanced desktop operating system. From improved multi-tasking, support for multiple monitors, game enhancements, and Win32 desktop applications in the Store. Yes, now Microsoft is making Windows better.
When was Windows 11 Released (release date)
Microsoft windows 11 is coming on October 5th. Qualified Windows 10 PC, Can already update to Windows 11.
How many GB of Windows 11 Update? maybe the 5 GB range.
Please note windows 11 system requirements are more stringent. Such as supporting UEFI (secure boot), and TPM module version 2.0. For more details, check the Windows 11 requirements .
Let's move on to what's new in this Windows 11 operating system.
Many Views Change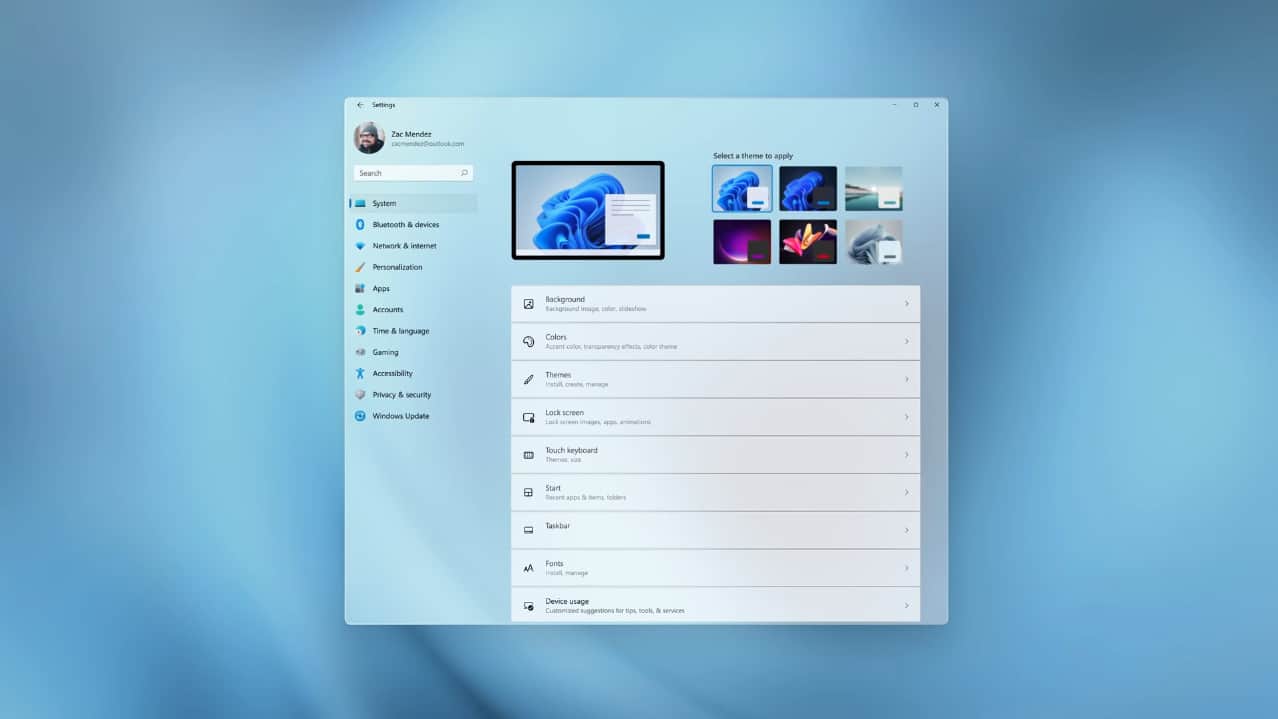 The display design in Windows 11 looks different from Windows 10, which seems more modern. Starting from the taskbar display, start menu, settings, rounded corners, new icons and many others.
And Sound , the sound in Windows 11 is designed to be lighter and more atmospheric. Even the dark and light themes also have slight differences.
Everything is geared towards beautiful, fresh, serene visuals and sound.
New Start Menu, Being in the Middle
Simplified start menu display and by bringing a new look. No more live tiles , but will show a list of recent app icons and files.
The task icons on the taskbar are also moved to the center. It makes the user more focused on the center.
Multi Windows & Multi Monitor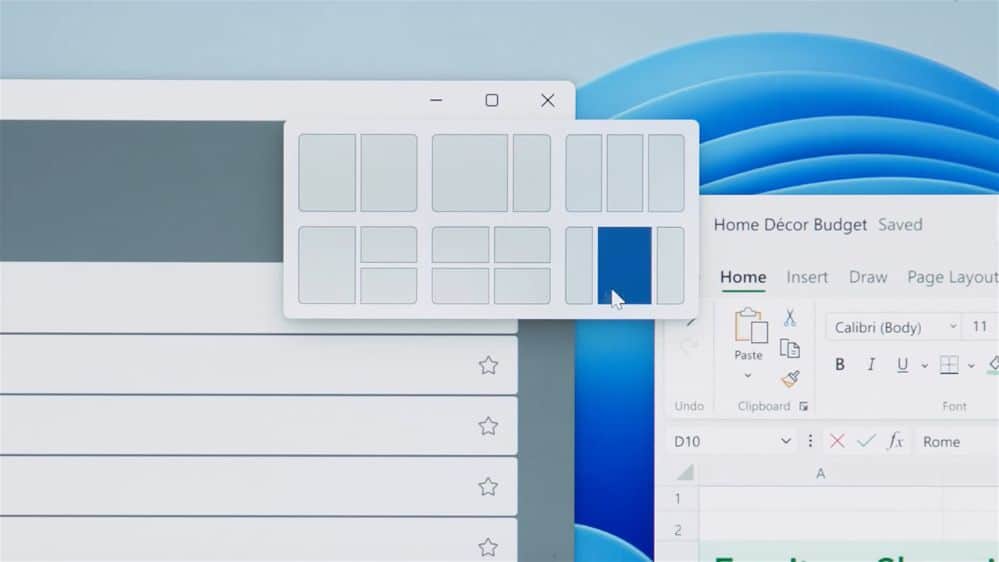 Using many application windows, Microsoft seeks to provide productivity and improve snap on windows 11. The "Snap Layouts" feature is useful for quickly organizing (arranging) applications on the windows screen. Just hover over "Maximize" in the window and select where the app should appear.
Windows 11 will also remember the location of applications that have been arranged with "Snap Groups".
For multi monitor users it will be better with the new docking and undocking experience. When the monitor is unplugged the application windows will shrink instead of stacking onto the others. when the monitor is reconnected the window will automatically return to its original position.
Faster Update, and Once a Year
Microsoft says Windows 11 will be better when it comes to updates. Update size can be 40% smaller, as well as processes running in the background like chrome book.
Not only that, there will be a major update once a year. Before that was Windows 10, microsoft gave major updates twice during the year, you could say it was too fast, which in the end led to some big bugs.
It's the same as the other operating systems, Google Android, Apple MacOS, and iOS.
New Store With Desktop App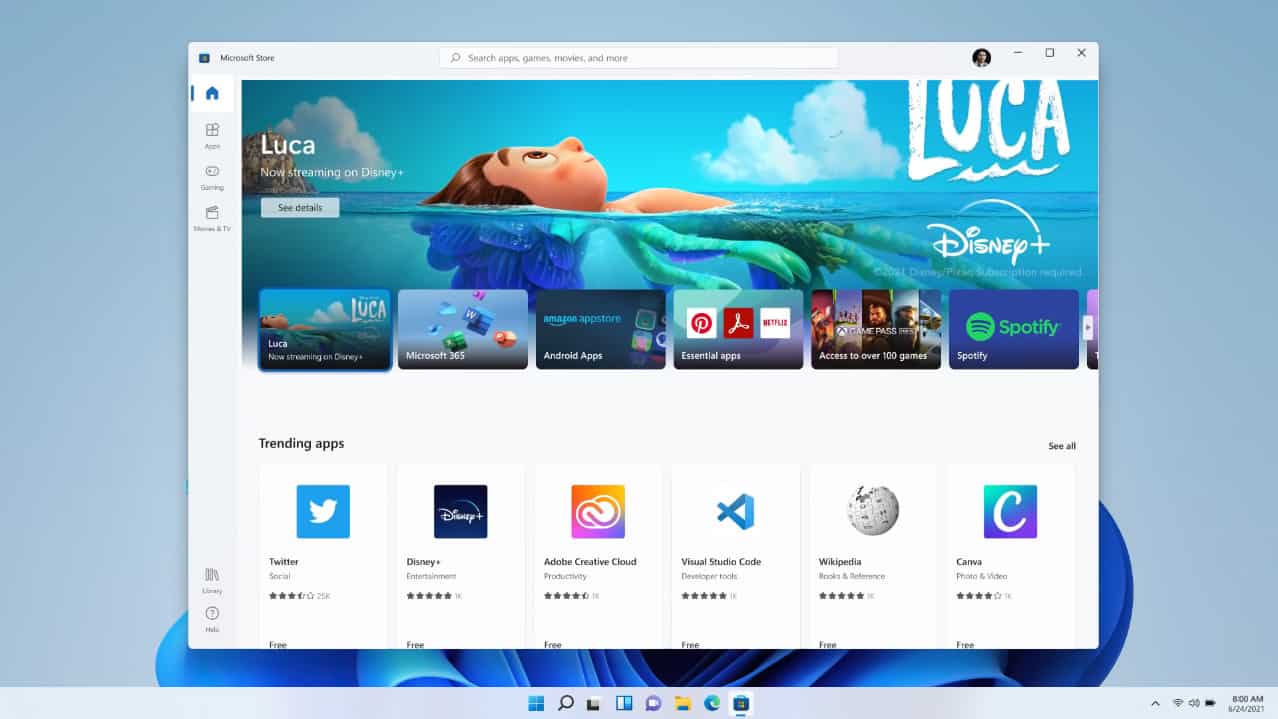 Windows app developers can now offer win32 desktop apps in the Store alongside Universal Windows Platform (UWP) apps and Progress Web App (PWA) apps.
With this desktop applications installed through the store can also be updated through the Microsoft Store.
The store, which has also been redesigned, has Movies and TV. But more importantly, Microsoft says the new store is being rebuilt to be faster.
Android Apps Run on Windows 11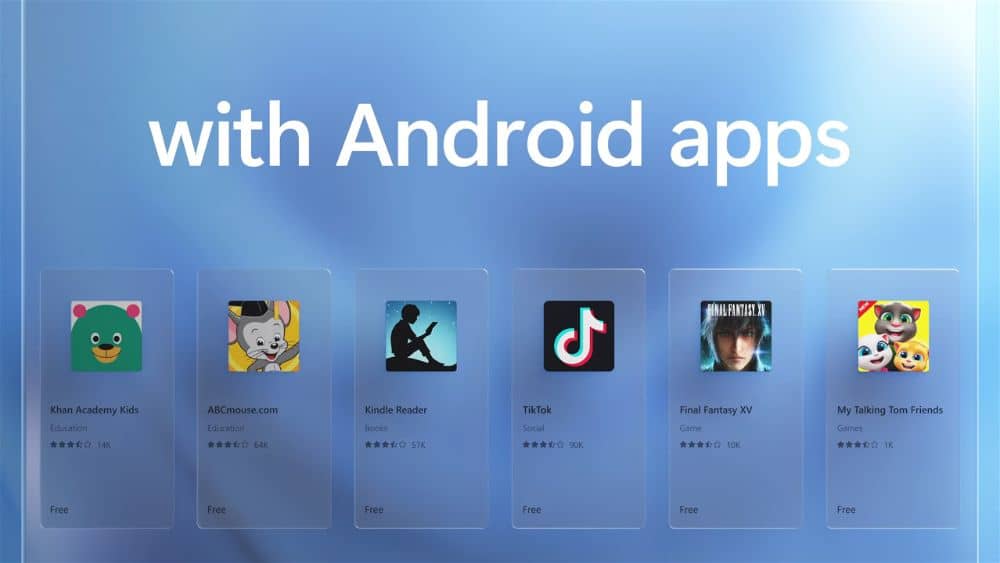 Previously, Microsoft was working on a project to be able to support android apps on windows 10, but they stopped the project. But now, support for android apps is coming to Windows 11.
Android applications can be obtained through the Microsoft Store, but not with Google but the Amazon AppStore. Microsoft uses Intel Bridge Technology to be able to run android apps on their system.
Intel Bridge Technology enables mobile applications to run natively (directly) on PCs. this technology works on all processors both Intel and AMD.
How! Opening Android apps on Windows without needing an emulator would be something interesting in Windows 11.
Widgets and Teams on the Taskbar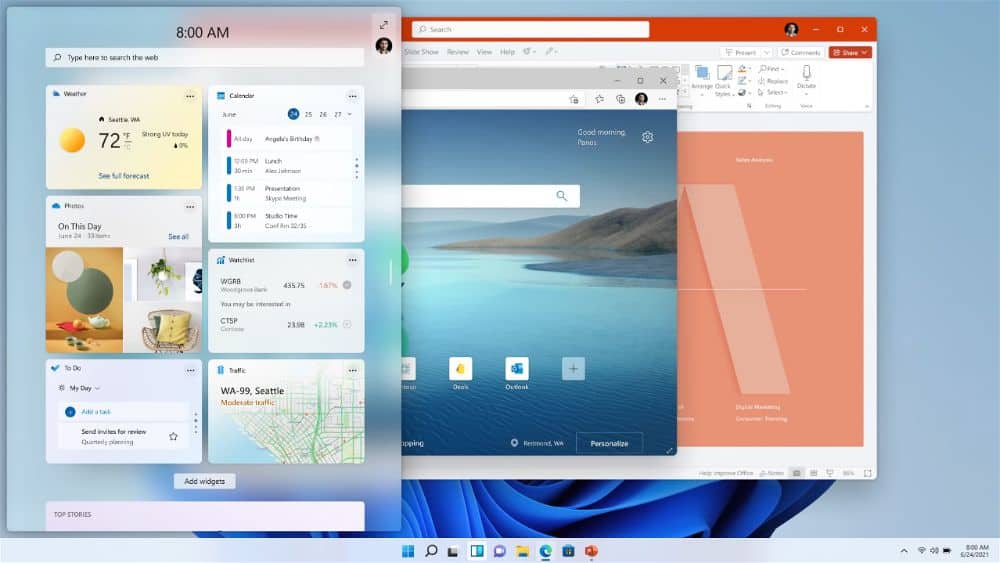 Windows 11 introduces Widgets that can be opened with the click of a button on the taskbar. With Widget users can display information such as weather, news, and more.
Microsoft Teams is also integrated into the taskbar, where users can chat (text messages or video calls) with people. Microsoft Teams is known as a business app, it looks like Microsoft wants to introduce this more to everyone.
PC Game Upgrade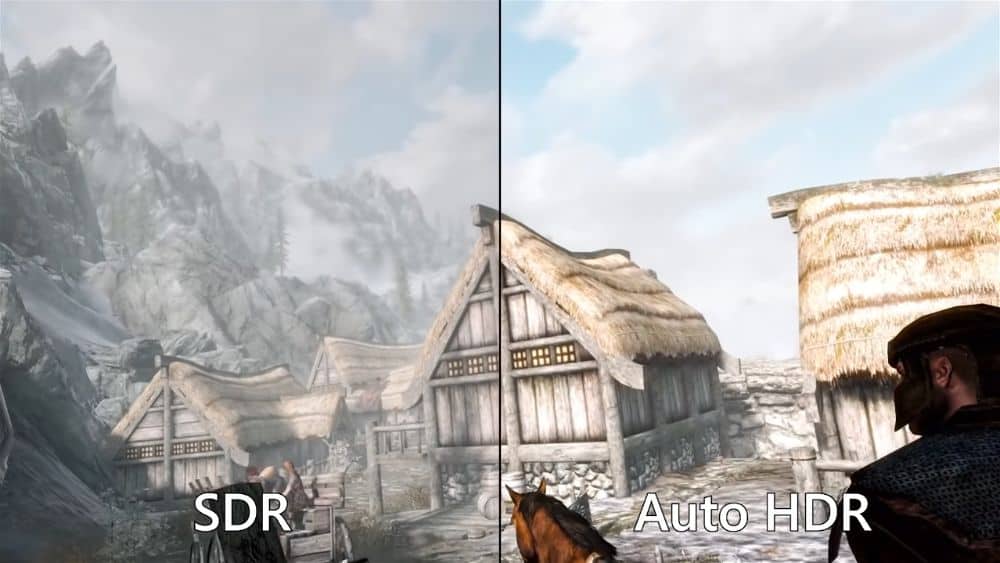 Auto HDR can, this feature can help more than 1000 games to look better. It will work for windows 11 devices which supports HDR. The HDR feature only works on monitors that support HDR.
Direct Storage helps speed up game loading. This requires high-speed storage (NVME) and with the appropriate drivers. The PC will load data from storage to the graphics card without burdening the CPU. Actually this is also on windows 10 but not as good as on windows 11.