Xiaomi announced their latest system MIUI 13 in China, 1 month later Globally, this includes Indonesia. Like this new operating system based on Android 12, but some may use Android 11.
When will it be released? Xiaomi confirmed MIUI 13 can be downloaded in this Q1. The exact date has not been confirmed. Before that maybe we can discuss it here.
The MIUI update comes with lots of new features and performance improvements, including new privacy security, new system font display, cool wallpapers. And this new version has been optimized for tablet devices. And here are the new MIUI 13 features.
Performance and Performance
Previously in MIUI 12.5 enhanced edition (or an enhanced version) Xiaomi cellphone users were presented with several improvements. But it looks like it's not perfect.
MIUI 13 brings optimization from the basics of the system to the applications in use, focusing on three main aspects namely:
Processor computing, the point is that CPU performance will focus more on the application being used (interacting). Make running applications more stable and responsive.
Memory management, End tasks that are not important, and compressed according to usage. It can increase efficiency by 40%.
Liquid storage, A system level method for managing how files are stored on the device. increase defragmentation efficiency by 60% Keeps storage fresh for a very long time.
How far is the improvement, MIUI 12.5 Enhanced Edition vs MIUI 13?
A. System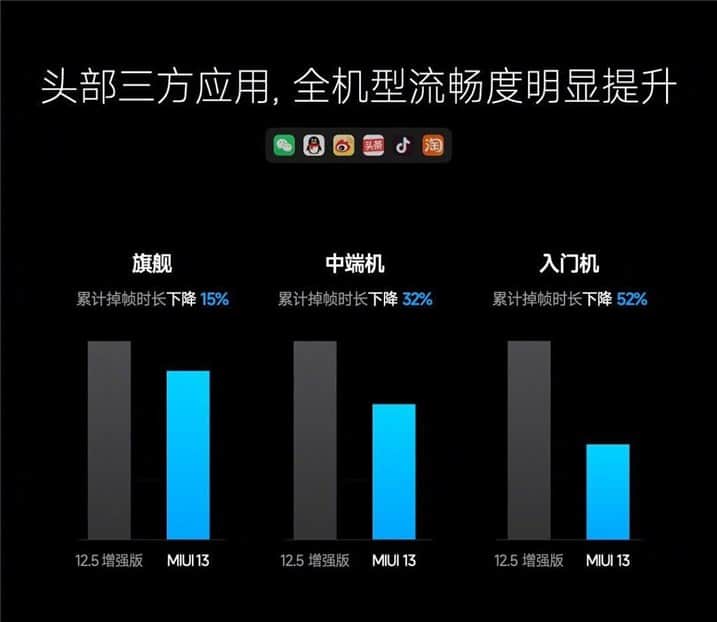 Starting with a 15% frame drop on third-party apps when compared to previous releases, that goes for their flagship (high-end) phones. Meanwhile for middle class devices it can be 32% better and by 52% for entry-level class .
B. Application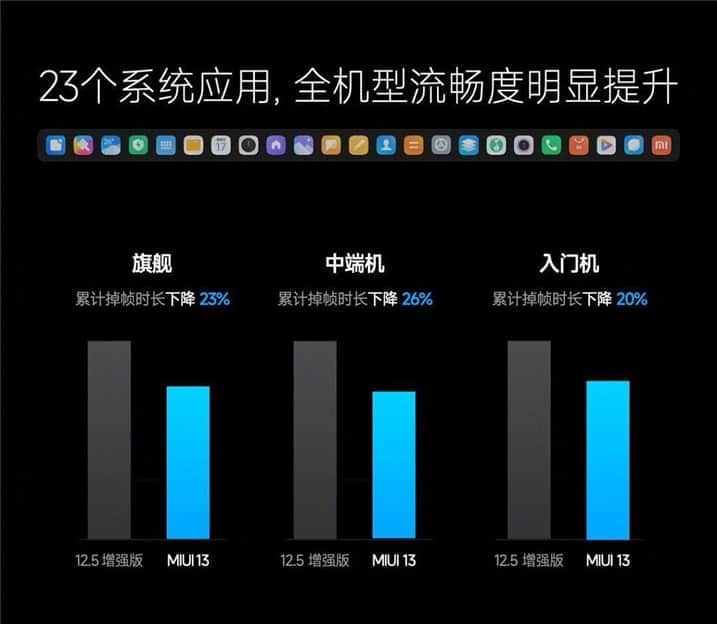 Xiaomi's native apps also run better on the new MIUI version, in a test of 23 apps there was a frame drop of 23% on flagship phones, 26% on mid-range phones and 20% on low-end phones.
C. MIUI 13 vs others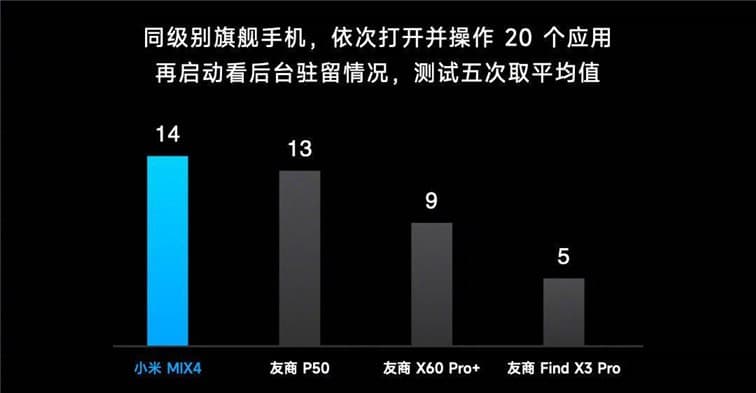 Xiaomi also compares their new MIUI to the OS from other phones. Xiaomi claims that MIUI 13 tops the list in the smoothness test. Beat android System from other OEM with the same level.
By testing open and operate 20 applications alternately, and view the background. and test up to five times. From the average taken, Xiaomi phones can reach 14 applications that are still open in the background. Beat phones from Huawei, vivo and oppo.
Then there is a reading and writing decline test. In 36 months read and write speed only decreased <5%. Here they are testing on Xiaomi 11 Pro and ultra devices.
Is the performance increase so significant, of course not. The results above were the best they could get. Because the results may vary on each phone.
Conclusion from what is obtained:
System stability and smoothness.
On average it will reduce power consumption by 10%.
Extend storage life.
RAM usage is more optimal (low).
Sidebar
A small feature that helps multitasking, with this feature we can access our favorite applications without having to leave the current application. Just drag the sidebar from the sidebar of the screen then open the app in a floating window screen.
Like being able to read while taking notes, shopping while watching videos and more.
Privacy and security
It seems that Xiaomi wants to better protect its user data, it is shown by the new security features in MIUI 13 such as face verification, watermarking of user ID and electronic fraud protection.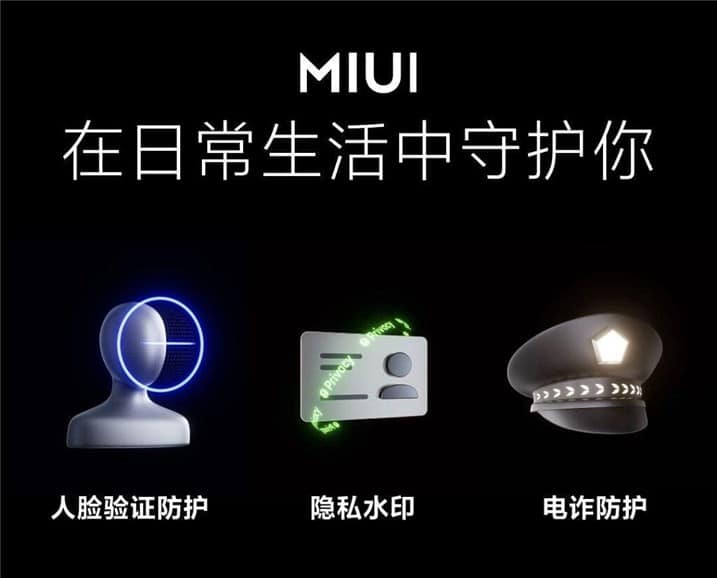 1. Smart facial recognition. Not only the face, the phone also records everything from the waist up. So that other people with different body structures will not be allowed in, even if they have similar faces .
2. The privacy watermark feature allows users to add a watermark to the images you share to prevent identity abuse.
3. Fraud protection has a variety of different ways to protect users from online fraud and of course in the case of telecommunications. Xiaomi has records of websites and devices containing malware, misleading phone numbers and more. But I don't know if it's only in China or not
Font
Xiaomi shows that they want to have a distinctive feature in the Xiaomi UI. Shown by presenting a new Font named MiSans .
It will be a flat, minimal, smooth and feature-rich system font with Open type . Of course, with the aim of making it more comfortable and easy to read.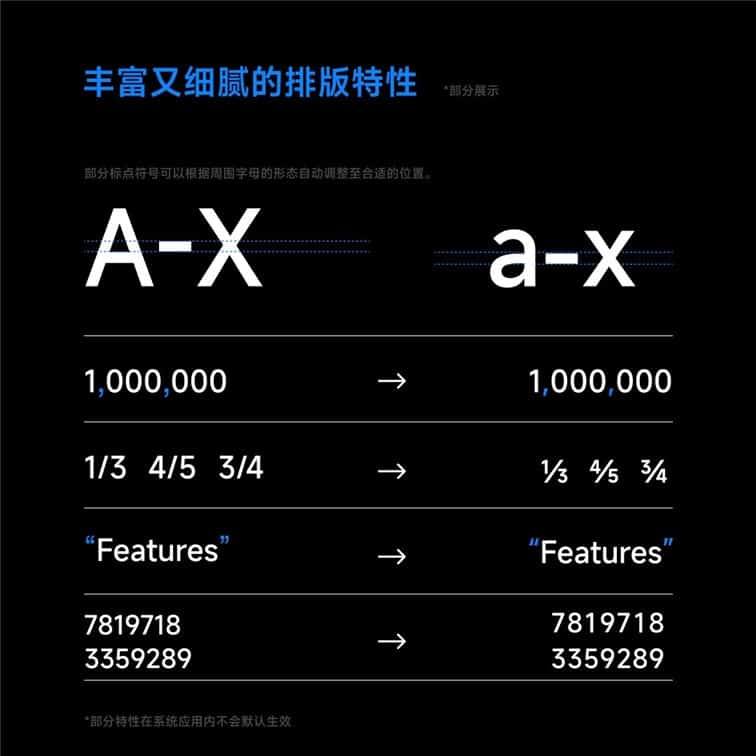 This new Xiaomi font is very neat & symmetrical, adjusts the height of the dash automatically to uppercase or lowercase, accompanied by simplifying letters, signs, numbers. From the information this font can be used for personal or commercial.
Appearance
Miui 13 wallpaper animation
MIUI 13 looks more natural with new live wallpaper options, animated crystal substances captured using a light microscope.
Widget redesigned to be more modern and attractive in the form of a box. It also includes lots of new widget support, such as " Super Countdown Day " and " Water Measuring Cup " which offer an iOS 15-like experience.
MIUI 13 Pad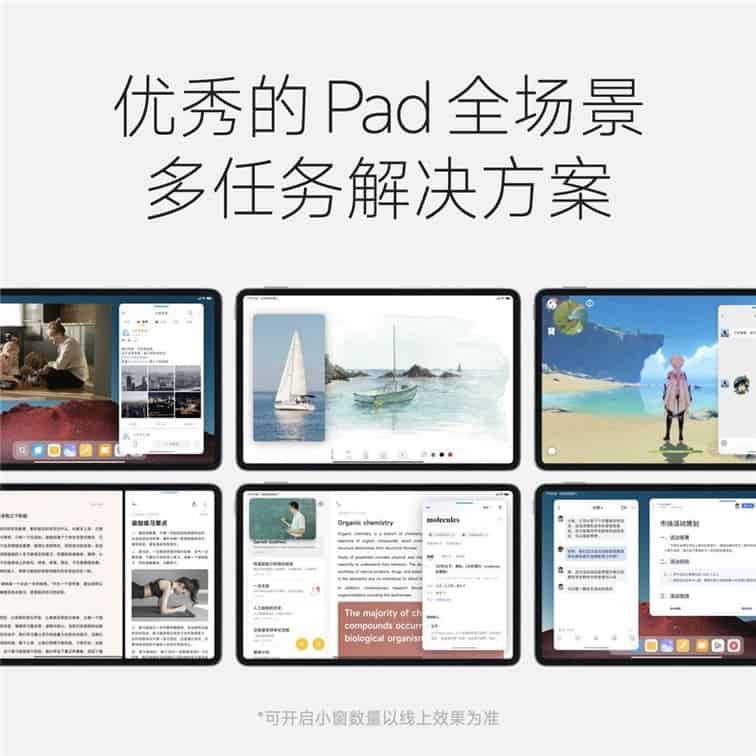 Special MIUI comes on Xiaomi Pad devices, there are some extra features like app optimization, quick switching shortcut between full screen and window mode, window resizing, drag and drop support for multitasking, and much more. As well as keyboard shortcuts to increase productivity.
MIUI Pad is expected to be more optimized with a larger screen, can adapt to many applications, be more productive with various conveniences.
In China, MIUI 13 comes with Xiao AI Virtual Assistant and Mi Magic center . Which will help users to manage multiple Xiaomi products from one place.
MIUI Ecosystem
MIUI is not just a system for phones and tablets, it's an operating system on various Xiaomi devices. Which we can connect with some smart devices.
MIUI updates for smartwatches, smart home devices and smart TVs have also been introduced. It says it will bring "smooth and natural content flow between devices".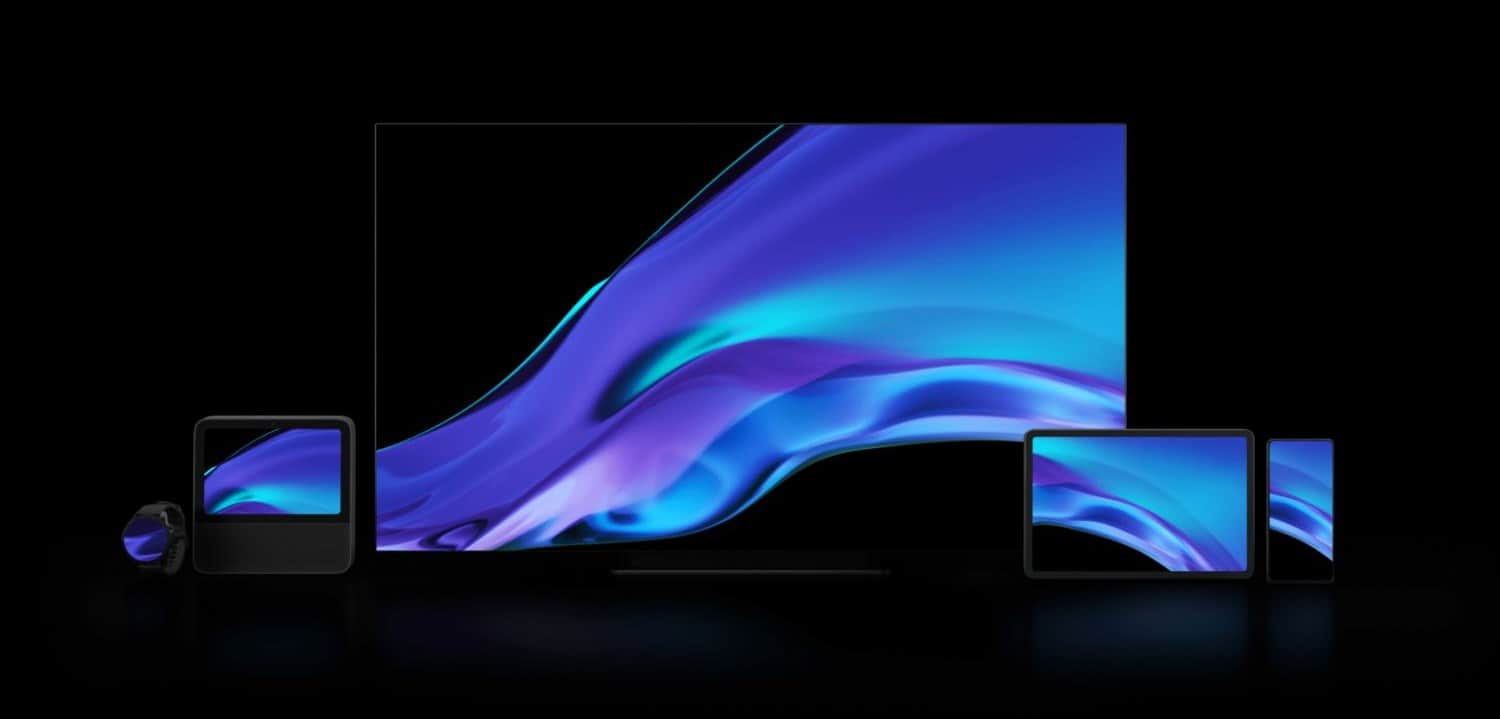 The MIUI 13 update also focuses on connections between devices, such as apps, photos, hotspots, verification codes (which can be transferred between phones and tablets), navigation information, taxis, incoming calls, sports data (can also be transferred between phones and watches) and much more.
How, This is a big improvement for Xiaomi's System UI as it provides a lot of improvements.