The flagship processor for mobile phones has now moved to 5G technology. In Indonesia 5G has not been applied. But the use of 5G technology will continue to expand until later Indonesia will also be able to use it.
From the 5G sector, companies like Qualcomm, Samsung, Mediatek, and Huawei have launched a chip that supports this technology. Mediatek may appear to be underestimated, but his Chip Dimensity 1000 became the world's first 5G processor. As well as in power saving claims and 5G dual SIM support.
Here it does not discuss full about 5G, but discusses about the best processor comparisons of the No-stranger SoC companies anymore.
Processor Specifications
Snapdragon 865
Dimensity 1000
Exynos 990
Kirin 990
Cpu
1x Cortex A77 @ 2.84 GHz
+ 3x Cortex A77 @ 2.42 GHz
+ 4x Cortex A55 @ 1.8 GHz
4x Cortex A77 @ 2.6 GHz
+ 4x Cortex A55 @ 2.0 GHz
2x Exynos M5
+ 2x Cortex A76
+ 4x Cortex A55
2x Cortex-A76 @ 2.86 GHz
+ 2x Core Cortex-A76 @ 2.36 GHz
+ 4x core Cortex-A55 @ 1.95 GHz
Process
TSMC 7nm N7P
N7
EUV 7nm
TSMS 7nm + EUV
Gpu
Adreno 650 @? Mhz
ARM Mali-G77 MC9 @? Mhz
Mali-G77 MP11
Mali-G76MP16 @700MHz
Ai
Hexagon 698
APU 3.0 6 Cores (two large cores, three small cores and one small core)
NPU Dual-Core
2 + 1 Da Vinci
Ram
LPDDR5 @2750MHz
LPDDR4x @ 2133 MHz
LPDDR4x @1866MHz
LPDDR5 @2750MHz
LPDDR4X @2133MHz
5G Connectivity
External Modem Snapdragon X55 5G
Integrated 5G Balong
External Exynos Modem 5123
5G Integrated Sub-6
CPU Performance
These four processors are in production using the 7nm manufacturing process. Cuman that uses the Cortex A77 only Snapdragon 865 and MediaTek Dimensity 1000. The A77 Cortex used Qualcomm has been in custom, it calls it as Kryo 585.
The A77 cortex does offer better performance than before (Cortex A76). Which performance increased by 20%.
Cuman on the Snapdragon 865 there is one core clock speed A77 the Cortex higher than the MediaTek Dimensity 1000.
GPU Performance
Qualcomm processors usually come with very attractive GPUS, and the Adreno 650 on the Snapdragon 865 is experiencing an excellent improvement. That is, the performance increased by 25%, but also 35% more power efficient than its predecessor (Adreno 650).
Qualcomm's Snapdragon 865 still has the features of the Snapdragon Elite Gaming function This feature is as Desktop Forward Rendering, Game Color Plus (making the game more colorful) and GPU drivers that can be updated (first time on the phone).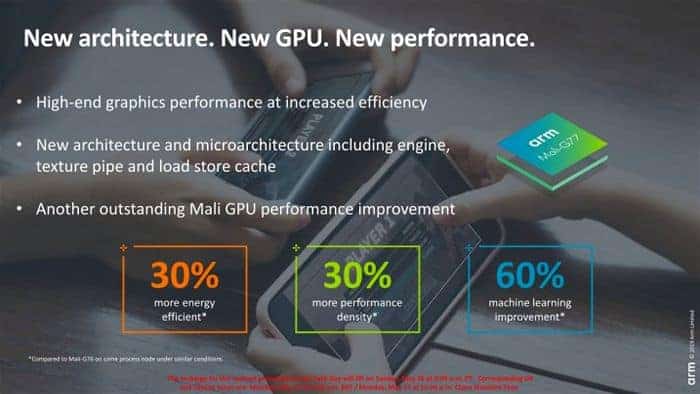 MediaTek Dimensity 1000 and Exynos 990 adopts ARM Mali-G77 GPU. In its existing features (HyperEngine 2.0) can reduce latency for smooth gameplay, and support the Rerfesh rate 120Hz. While the Snapdragon 865 could reach 144Hz.
For Huawei Kirin 990 still uses ARM Mali-G76 GPU with 16 cores. The 6 cores increased from the previous one to only 10 cores. But it is not known whether improved cores can give a pretty good upgrade.
AI Performance
Now the AI performance has become an important part and in a Smartphone. The SoC maker technology company will also continue to improve the AI performance in its newest products.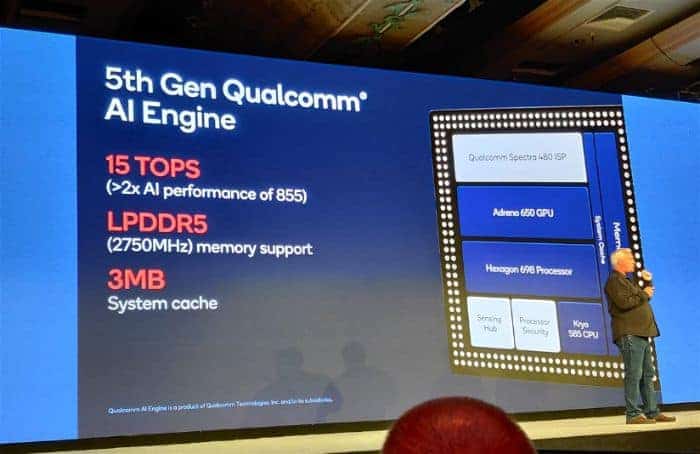 The Snapdragon 865 uses the Hexagon 698, which is capable of performing a 15 Trillion Operations Per Second (TOPS) process with low power. It increased considerably from the previous one (7 TOPS).
The Exynos 990 with dual core NPUS has an AI performance that reaches 10 TOPS, then MediaTek Dimensity 1000 (APU 3.0) with the performance of 4.5 TOPS.
While the Huawei Kirin 990 5G (2 + 1 Da Vinci NPU) is not known how fast its AI operation capabilities, but Huawei claimed it increased 1.88 x compared to the NPU in Kirin 980.
What about AI Benchmark testing
Please note this test is not accurate. Currently there is still no accurate AI performance testing application. Because the AI is not just for all work, such as the AI for cameras where the AI function can handle only in-camera capture.

In its latest results looks Snapdragon 865 just get a score of 27 thousand, a slight difference (a thousand) of the Snapdragon 865. Though at least its performance was 50% faster than its predecessor.
Then Dimensity 1000 with 4.5 TOPS can be the top.
So AI Benchmark could not be a reference in AI performance measurement.
5G Connectivity
The four processors support 5G. The MediaTek Dimensity 1000 and Huawei Kirin 990 have a 5G modem integrated within the Chipset. But not for the Snapdragon 865 and the Exynos 990 that only comes with an external 5G modem.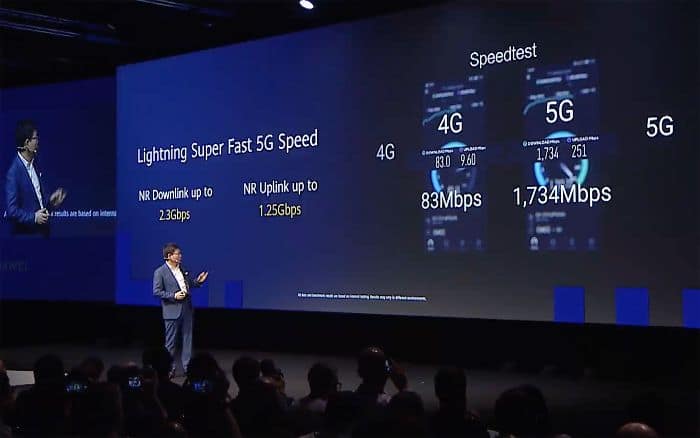 Snapdragon 865 using the modem X55, this is already a package. This means that the modem serves as a connectivity, from 2G to 5G. Similarly, the Exynos 990, which uses Modem 5123 (the first 5G modem in production using the EUV 7nm process).
From Speed:
| 5G Speed/SoC | Downlink | Uplink |
| --- | --- | --- |
| Qualcomm Snapdragon 865 | 7, 5Gbps | 3Gbps |
| Samsung Exynos 990 | 7, 35Gbps | 3.0 Gbps |
| MediaTek Dimensity 1000 | 4, 6Gbps | 2, 5Gbps |
| Huawei Kirin 990 | 2.3 Gbps | 1.25 Gbps |
Camera Support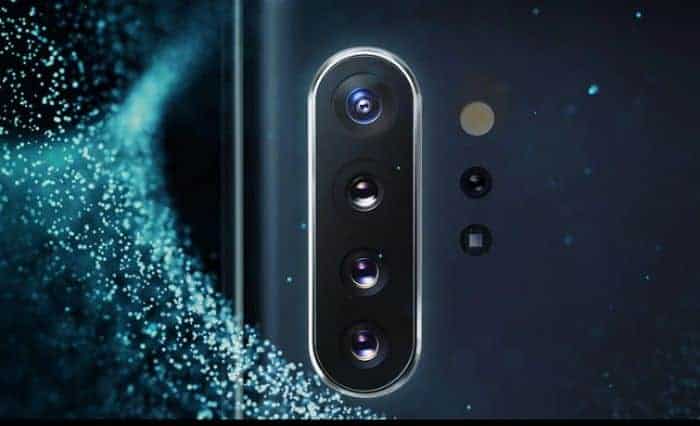 Qualcomm's Snapdragon 865 comes with the new Spectra 480 ISP that supports up to 200MP camera, as well as 8K/30fps, 4K/120fps video, 4K HDR video and up to 960fps (unlimited) video at 720P.
The Samsung Exynos 990 supports a single 108MP camera and a 24, 8MP + 24, 8MP dual camera and 4K/120fps video support.
The Huawei Kirin 990 5G supports 64MP cameras and records video up to 4K/60fps.
The MediaTek Dimensity 1000 supports a single 80MP camera and a 32MP + 16MP dual camera.
AnTuTu and Geekbench Benchmark scores
From the Antutu benchmark V8 results, the Snapdragon 865 became the fastest with a score of 557,310 points. Then on Geekbench 5, for Multi-Core get the value of 3450 points and its Single-Core 932 Points.
Exynos 990 There is no definitive information on the results of Antutu and Geekbench.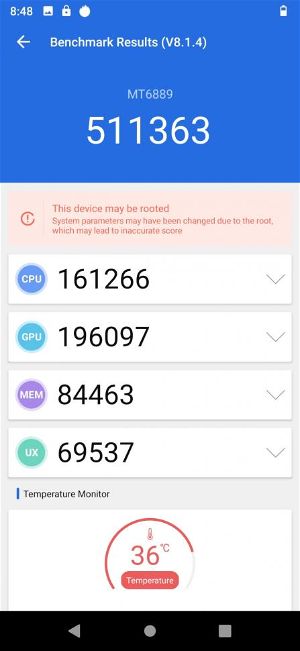 For MediaTek Dimensity 1000 get a score of 511,363 points. And with a multi-core Geekbench value of 12,992 points, but it is unknown how many singles.
While the Huawei Kirin 990 get a score of 483,224 points on the Antutu V8. For Geekbench 5, Multi-Core results get 3059 points and Single-Core 783 points.
Reference: Gearbest, Notebookcheck, Tme.net.