The usual Appdata Folder is associated with the data store in the Windows application. Even almost every application uses this folder, to store the data of settings, history, or other data.
Forder Appdata is included in the hidden folder. That is to say this folder also includes important folders. AppData has been in use since the Windows Vista era until now Windows 10.
Place the Appdata Folder
To go to the AppData folder is not difficult. By default for all versions of Windows it is located at C:UsersNAMA-PCAppData. NAME-PC is the username on your computer.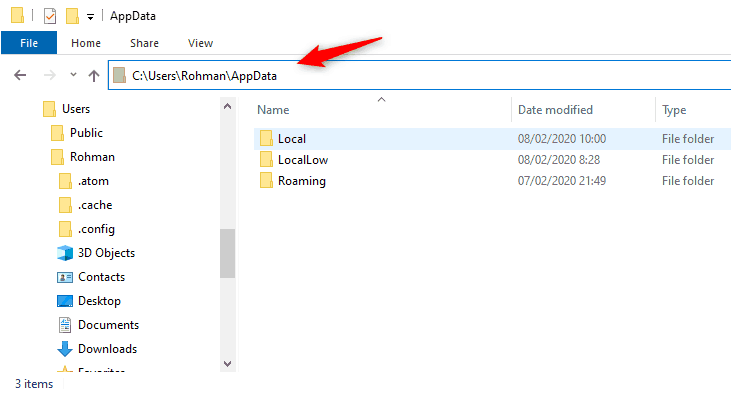 Or you can also open it easily. How to press the Win + R button and later will pop up a Run box like this. Type% APPDATA% and then enter. After that the AppData folder will open.
Local, LocalLow, and Roaming folders
There are three folders that the application uses to store its program data in the AppData Foler. Local, LocalLow, and Roaming folders.
Roaming Folder
It contains "history" data, which can be connected from PC to PC. For example, Firefox uses the roaming folder to store its user profile data (history, bookmarks, and more).
Local Folder
The contents are of specific data or only devoted to the windows of the computer used. Usually also contains large files. Or the file may not be backed up.
LocalLow Folder
This is the same as local folder, it only has to be integrated for low or not very important applications. It's a bit rare for apps that use this folder.
Do the folders need to be backed up?
No, you don't need to back up this folder. But if you want to back up specific program settings data (such as Firefox profiles). You can do this by searching the program directory and copying it to another location.