Here we will discuss how to open heic files on windows laptops and Android phones. Before that, what is a heic file, why can't it be opened.
IOS 11 devices have begun to use image formats with high efficiency to store Camera photos. When a photo file is sent to Windows and the image cannot be opened or displayed.
The files are in the form of HEIC and HEVC, this is a new file format. The HEIC format is a better image file type than JPEG, because it has a better compression level. One of the interesting things is that when compared with JPEG, the size can be 2 times smaller.
While the HEVC file is a type of video compression format, which is also known as H.265 and MPEG-H Part 2. This means that the HEVC format is a better compressed video format, resulting in smaller sizes compared to other video formats.
Related: What is the HEIF or HEIC format?
Windows is not supported for viewing and opening HEIC and HEVC file formats. But users can use third-party applications to view and open them.
Windows 10 users can already be used to open and view HEIF files in Windows photos. This support starts from the April 2018 Update update. This feature is not activated by default. So you are required to install the codec, when you want to open the photos application to view HEIC files fromat.
When clicking on the link to install the codec, and directed to the store – it is written that the price is 13 thousand. However, you can install it at a free price through a different link.
How to open HEIC, HEIF and HEVC files in Windows 10 applications
To open files ending in HEIF. You can open the link => Store HEIF Image Extensions , to get the HEIF Extension codec.
Important Users need HEIF Image Extensions and HEVC Video Extensions from Device Manufacturer to open the extension HEIC. That's because HEIF files with extensions HEICare compressed using the HEVC algorithm.
To get the HEVC codec, open the link => Store HEVC Video Extensions from Device Manufacturer .
When open, maybe in the browser click Get or Get, and will go to the Store. In the Store Click Install to install the codec.
Both extensions can work in File Explorer, Films & TV, and Windows Photos .
HEVC videos that play will run smoothly on windows PCs that support modern hardware – the latest graphics cards and processors. Otherwise, the quality of the video played will decrease.
Alternative, How to open HEIC and HEVC files in Windows 7/8
Tool for supporting HEIC files on windows, easy to use – just install and use, the tool is called CopyTrans HEIC for Windows, which you can get for FREE.
Download link: CopyTrans HEIC for Windows .
The tool above is not for video format, so only images. To open HEVC video files you can use MPC-HC.
Download link: MPC-HC 64 bit .
Download link: MPC-HC 32 bit .
This tool will add full support to the Windows System. HEIC file thumbnails will appear in File Explorer, and open with Windows Photo Viewer.
How to change the HEIC Format to JPG Offline Online
You can do the HEIC file into JPEG file by using the above software tool (CopyTrans HEIC).
You can use this tool easily to make HEIC files to JPEG with a few clicks. Just right-click the file heic, then select Convert to JPEG with CopyTrans.
Plus this tool supports Microsoft Office, so you can embed HEIC images into documents through the Microsoft Office application.
For other alternatives, you can use the internet to convert HEIC files to JPEG. Open the HEIC to JPG Online Free site , and upload a photo by clicking Choose HEIC Files – or you can also drag and drop drag files and put them on web pages.
After that, click Convert to JPG, wait and finish. You can take a picture by clicking "Downlaod JPG".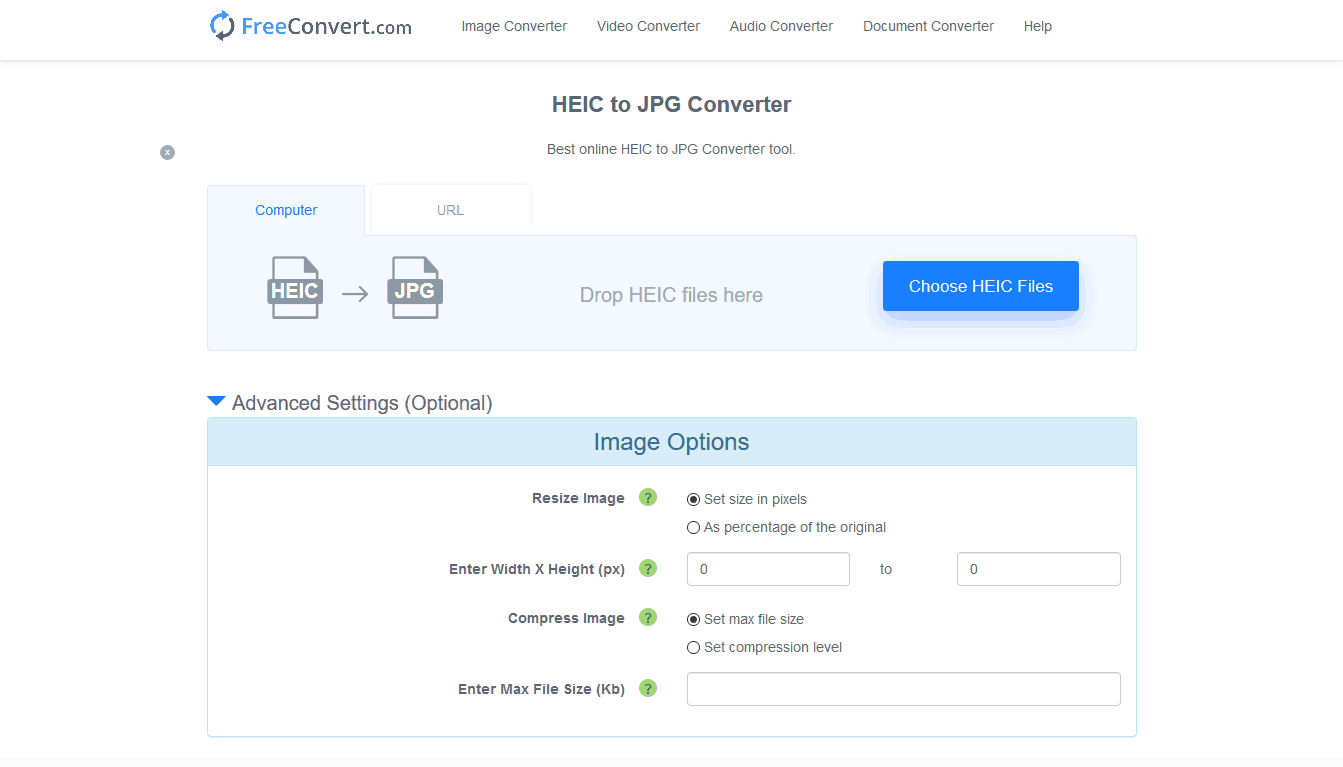 As an optional, if you want to set the converter below that there is an Advanced Settings (Optional) option to adjust the size of the image, compress or determine the results of the file size.
How to open HEIC files on Android
Android 9 is the beginning of support for HEIC files. Even so not all smartphone devices support it, especially in lower-class mobile phones. So what?
For android users, you can use a special application, which is Luma: * .heic to jpg converter which you can download on Playstore for free, only 6MB.
After you download and install, directly open the application. press the plus button to open the menu then select open one image or open multiple images in a folder.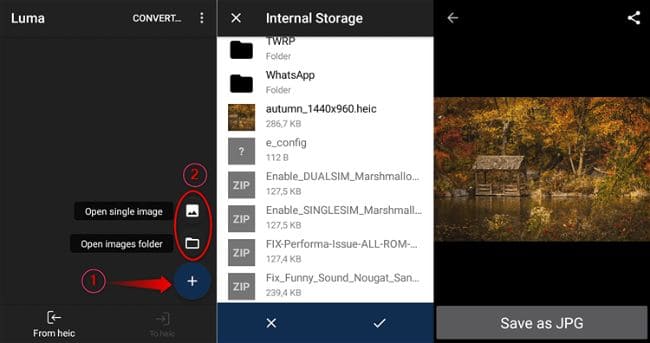 The above example, opens only one heic file. If you want to select multiple HEIC files, don't press the picture, just press the check box, then all heic files (in the folder that you open) will open.
After that touch convert, choose which you want to change to JPG. touch convert again and adjust where you want to save it. Wait for the process and "DONE" is finished.
It's easy, right!
This new file format is good in terms of quality, especially you can use it to save storage space.