Windows 11 got its first major update known as version 22H2, code-named "Sun valley 2". This launch continues the previous windows 11 project, which has not yet been fully completed. Bringing a number of new features, UI improvements to support productivity.
If earlier Microsoft offered a large update twice a year, from now on they give once a year. And from the news on the internet all will come in September.
Okay here is What's new in Windows 11 version 22H2?
New Tak Manager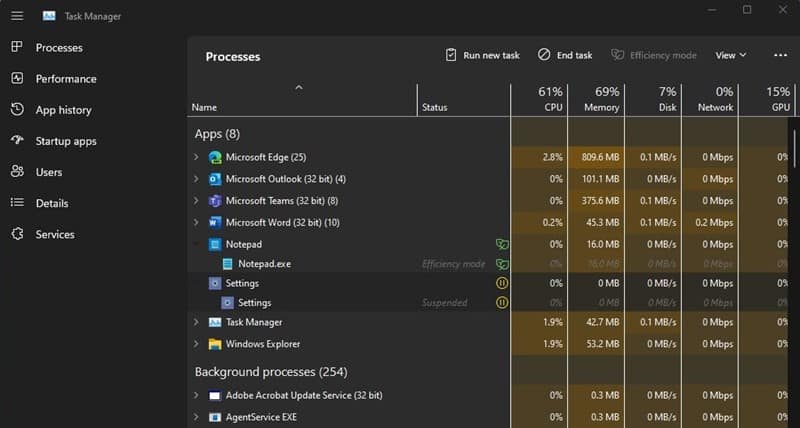 Changes to the UI appearance of the Windows 11 task manager got an update, this time it is more modern and also brings new features. After opening it, the user can be shown a more fresh look with today's designs. Don't forget dark mode support can also be enjoyed in this new task manager, where previously it was not possible. Display colors will also follow the colors you use in windows.
Then in the Processes tab you will find the "Efficiency Mode" option. You can turn this mode on specific application processes to reduce resource usage. This feature will also be active on certain processes, which are not needed, such as in the Microsoft Edge process.
"Drag and Drop" is back

One of the great features that many people use in productivity, whether in Windows 10 or earlier versions of Windows. However, the Drag and Drop feature via the taskbar was removed by Microsoft in their first Windows 11 operating system.
Now that "is back", those valuable features have worked again, this is the great hope that Windows 11 users want. With this you can click and drag it to the icon of another application (on the taskbar), later the system will open that application window, then you can release it in it.
Unfortunately for users who like to move the Taskbar, they still can't do it here.
Tab di File Explorer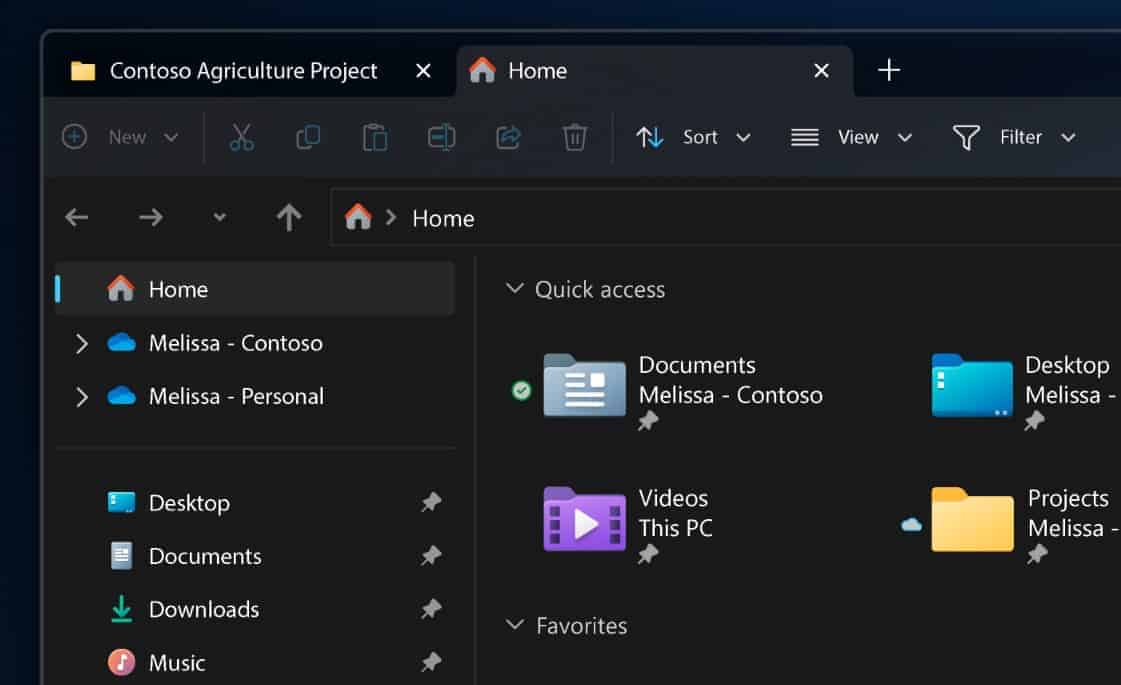 This time File Explorer can have tabs like a Web Browser application. The TAB feature in File Explorer can be seen at the top of each window. You can also use keyboard shortcuts like Ctrl + T to open a new tab and Ctrl + W if you want to close the current tab.
Another feature, you can click a file and drag it to another tab to move it. Some of that functionality is similar to a typical browser application.
A feature that was omitted, now the Folder Thumbnails have been returned. Yes, now you can preview its contents from the folder icon.
Improved "Snap" capabilities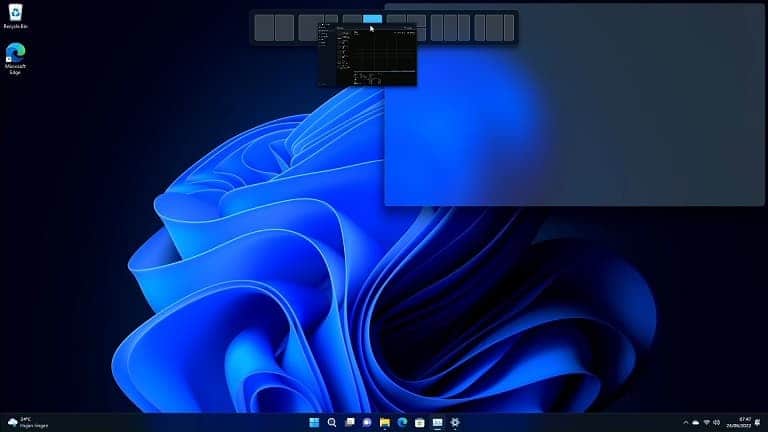 Snap Layout and Snap Groups are becoming new advancements for Windows 11. In the 22H2 update, the feature will be even better.
When you move an app window by dragging it, windows brings up the snap layout above and you just have to choose which one you want to do, simply by dragging it to your choice.
The method of using the keyboard can also be done by the user. You can press Windows key + Z and a Snap Layouts view will appear with numbers. Press one of those numbers and the window will be placed according to your choice.
Start Menu improvements
Like the Shortcut folder present in the home view of Android and iPhone, Windows 11 also has such a thing in the Start menu.
In the Start area you can drag apps to other apps (or stack them), then a folder will appear containing the two applications. You can add more apps by dragging the other apps to the folder.
An additional option you might want is that you can see more embedded apps or more recommended apps. Set it via Settings > Personalization > Start.
View Bluetooth Devices in the Taskbar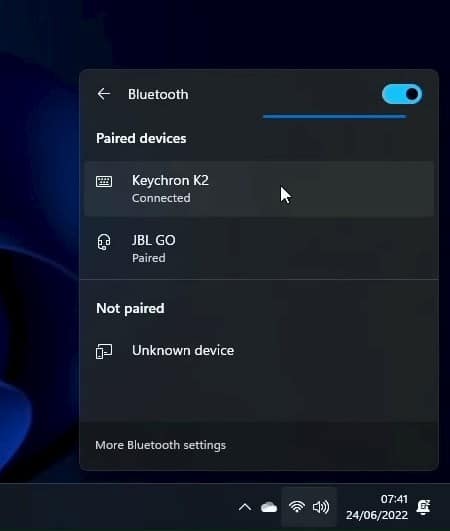 Quick Settings is considered very useful, because its use is simple and fast.
If your computer is embedded with a Bluetooth device, you can view it, connect to it, and disconnect without having to go into settings. You can start all through the Taskbar.
Just like when setting up a Wi-Fi network, you open the quick settings > click the right arrow next to the Bluetooth icon, you will see a list of Bluetooth devices that are connected and nearby Bluetooth devices are not connected.
New design on the Print window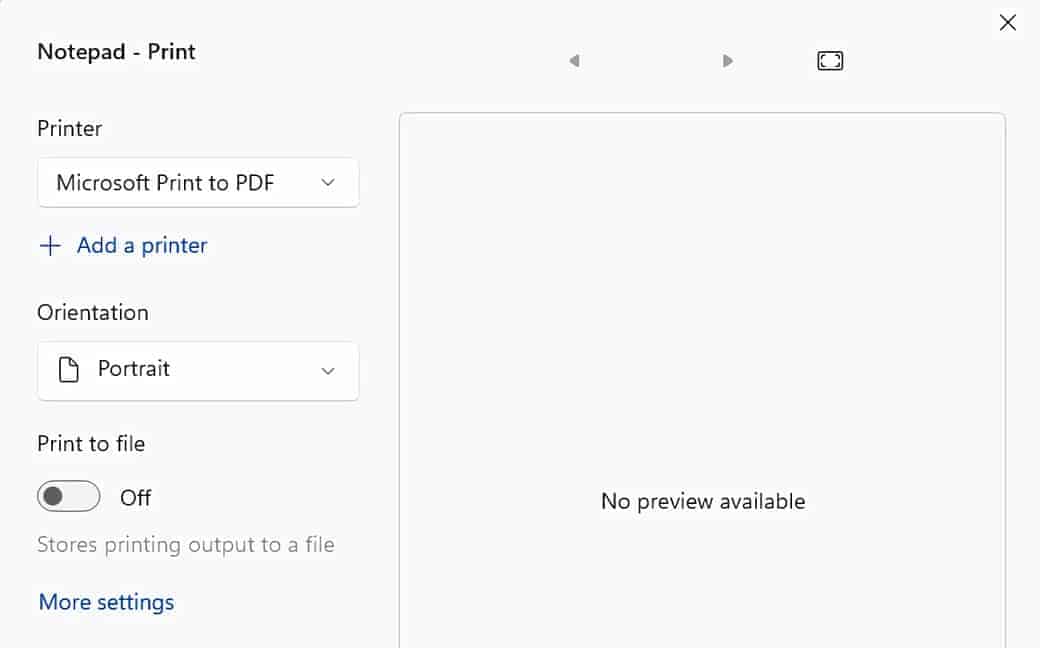 The Print feature in this version of Windows 11 has been redesigned, looking more customized to the appearance of the desktop. You'll see it in the new print dialog interface (what you see after performing the Print command on the App) and the Print Queue window also has a new design.
Dark Mode displays have also been supported and now the printer will be installed automatically without going into the settings.
Live Caption of current audio

A feature that was once present on android, Live Caption is now on Windows 11. Once this is turned on Windows will display the text of what is playing, both audio and video sounds, and you can also use it to display the Text of what you are saying on the microphone.
This is done and processed inside your computer, the Live Caption feature does not require internet so no audio is uploaded to the Cloud.
To enable this, search for "Live Caption" in the start menu or via quick settings > Accessibility > enable Live Caption. For keyboard shortcuts you can press the keys Windows + Ctrl + L.
New Volume Indicator

When you set a small volume through the keyboard, the change indicator will appear. This design can also be seen when changing the brightness of the screen.
Another feature is that you can hover the mouse cursor over the sound volume icon on the taskbar, then use the mouse scroll to raise and lower the volume. I think it's a helpful little feature.
New apps: Clipchamp and Family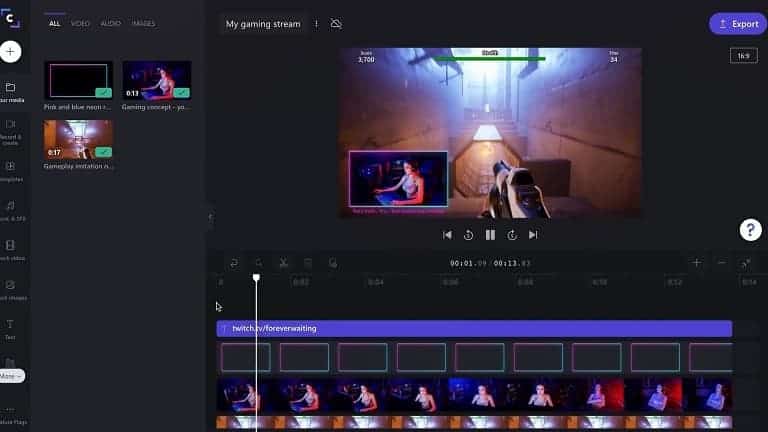 Windows 11 gets two additional new apps that are the default apps built-in.
Clipchamp is a video editing tool acquired by Microsoft in 2021. This application provides convenience in editing videos or creating clips. It can cut, merge, add audio, adjust transitions, filter or balance colors. A free subscription is provided that can be used to export videos without watermark and supports up to 1080p videos.
Family Safety is an app that organizes family activities. This feature is connected to Microsoft Family Safety, where parents can time apps and games for their children, filter content and share their location.
New gestures and touches
For you tablet users, this update will be very good. Because Microsoft introduced a new touch designed to improve productivity and experience on windows 11.
Swipe up on the center of the taskbar to open the Start menu and swipe down to close it.
In the start menu (which opens) you can swipe left to display all the apps and swipe right to go back.
At the bottom right of the taskbar swipe up to open Quick Settings and scroll down to close it.
When you open a full-screen app or game, try sliding the edge of the screen to display a short gripper.
Everything will run responsively, meaning that the animation will follow the movement of your finger.
Many more features
Microsoft made many changes to this update, among others are new animations, a new "Spotlight" wallpaper feature, Focus Assist to "Do Not Disturb", settings have been rearranged, File explorer panel navigation rearranged, Suggested Actions that will suggest every time you copy a date or phone number.
Conclusion
The Windows 11 version 22H2 update offers nice improvements, is more innovative and also answers the wishes of most users, such as the drag and drop feature.
In the end it is very feasible to upgrade to Windows 11 22H2 soon, and I recommend it. Currently the final version has been released and we have updated the latest version of the Windows 11 download.